( Overmolding ) Injection molding is a standard process for manufacturing plastic products, which can easily create specific products with complex shapes and has almost no negative impact on the environment. Injection molding is often applied to packaging, automotive parts, machinery, technical details, household products, etc. 
In this article, BNT Machinery will analyze what is an overmold, and the application of this advanced technology.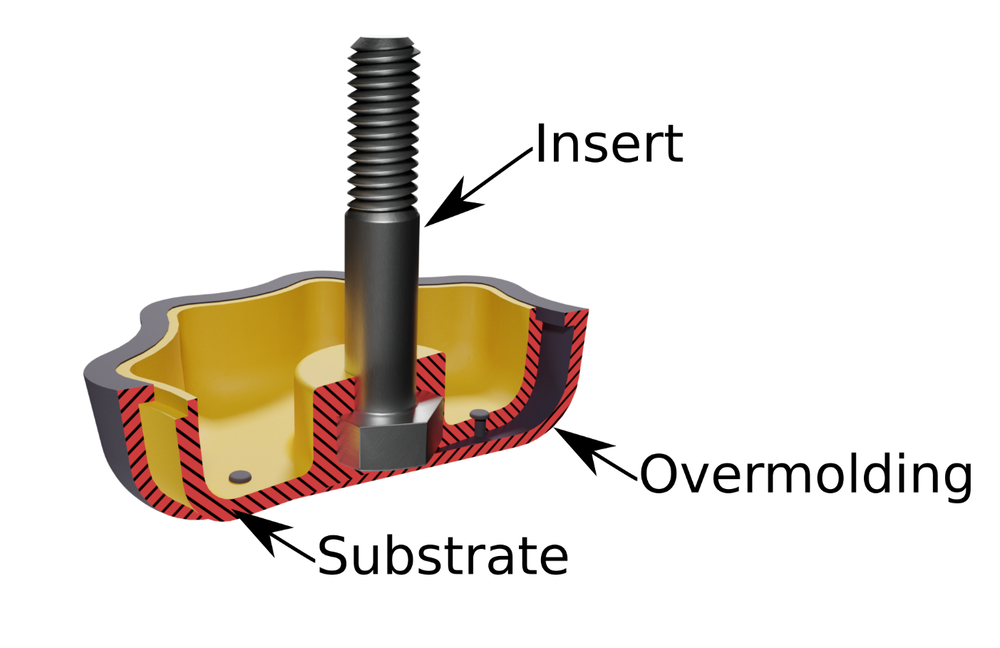 What is an overmold?
Overmolding is a process in which a part is created using two or more materials combined. Usually, the first material (substrate) will be covered in part or whole by the following material during the production process. The overmolding process requires a rigid plastic component to be covered with a TPU class or other excessive materials using the casting or casting technique many times.
Overmolding's principle of operation
Overmolding is also complete assemblies that incorporate seamless wires and connectors and cable assemblies placed inside the die. Next, inject the molten plastic material into the mold cavity. Once the plastic material cools and solidifies, it conforms to the shape of the mold and encapsulates the junction between the connector and the wire.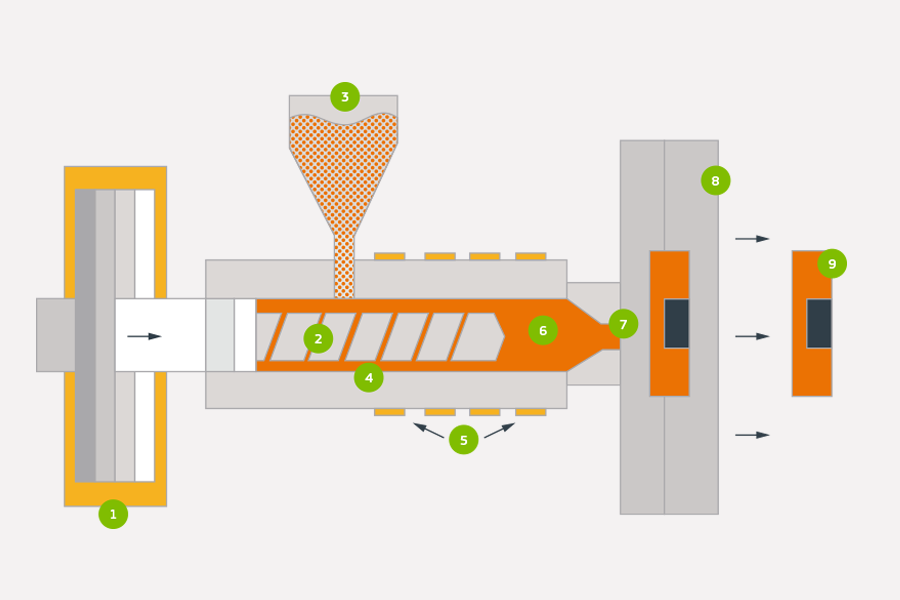 The Overmolding process is produced from 2 separate molds; the first mold creates the semi-finished product (base product), then a second layer is pressed directly on top of the first layer to create a composite product between the two materials. This technology is often used to produce plastic parts with rubber handles or products that use metal to increase the rigidity of the product. 
> > > Learn more: How does CO injection machine affect tuna color?
Materials commonly used in overmolding
In the pressing process, it is necessary to pay attention to the temperature and whether the adhesive ability of the material is compatible or not so that a suitable material can be decided:
ABS ( acrylonitrile butadiene styrene )
HDPE (high-density Poly Ethylene )
PEEK ( Poly Etherether Ketone )
NYLON
PC( Polycarbonate )
PEI ( Polyetherimide )
PBT ( Polybutylene terephthalate )
PMMA ( Acrylic )
POM ( Polyoxymethylene )
PP ( Polypropylene )
SI ( Silicone )
TPE ( Thermoplastic elastomers )
TPU ( Thermoplastic Polyurethane )
TPR (thermoplastic rubber)
Benefits of overmolding?
Increased flexibility at cable exits, where most of the movement between cables and connectors takes place

Provides resistance to abrasion and shock or strong external impacts

Make cable assemblies tamper-proof by encapsulating components under sealed plastic

Water-resistant to meet the production needs of materials frequently exposed to water

Improves the overall quality, look and feel of cable assemblies, replacing expensive metal housings

Simplify installation by creating a one-piece assembly with keys that act as visual indicators
> > > Learn more: CO injector – solutions to prolong the shelf life of food
Applications of overmolding
– Plastic on plastic: The first pressed mold shapes plastic products and is taken and the next mold to conduct the secondary type of plastic 2. Two types of plastic can vary in color or plastic material.
– Rubber on plastic: hard plastic parts are pressed to as a background. After that, a soft rubber or TPE layer is filled on the surface or around. They are commonly used to create soft hardware areas.
– Plastic on metal: First metal background is machined, cast, or shaped. Then, put under pressure, and plastic molds are filled up on the surface or around the metal, commonly used to wrap metal weight plastic.
– Rubber on metal: first, a metal background is processed. After that, the product is put into pressing molds
and rubber or TPE is filled on the surface or around the metal.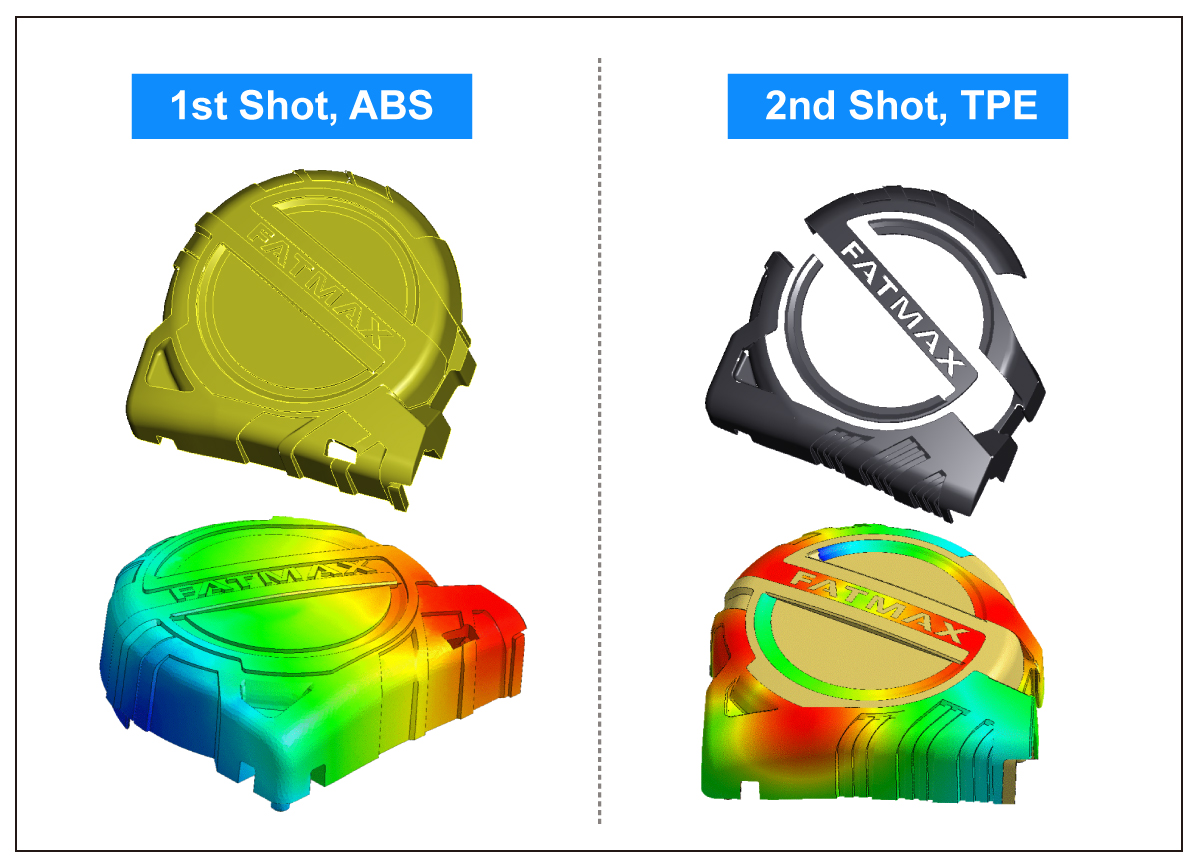 Overmolding is the ideal technology for cable clusters that will face extreme weather, high-pressure washing, continuous hygiene, regular stress, bends, and exposure to dust or debris. The most popular applications in which overmolding is applied include solar energy, military equipment, consumer electronics, medical equipment, and manufacturing / OEM industry applications.
Through the article BNT Machinery shared, we hope you will have more experience operating the factory and being equipped with this kind of advanced technology in the work process. Follow us not to miss any knowledge.
Contact information to buy a CO injection machine:
Address: No. 233, 23/10 Phuong Son Ward, Nha Trang City, Khanh Hoa
Hotline: 0905 361 004
Email: bntbaonam@gmail.com
Website: bnt-machinery.com
Fanpage: BNT Machinery