(Vietnam's tuna) With the growth of tuna exports in 2021, Vietnam's tuna industry is still trying to maintain market share and expand further in 2022.
Not outside the spiral of influence due to the COVID-19 epidemic, the tuna fishing, processing, and exporting industry is also affected by many impacts, from increased production costs to inflexible transportation, which is at risk of loss of compliance. Due to the shortage of empty containers and high logistics costs.
However, tuna processing and exporting enterprises have made efforts to bring the tuna industry to a growth of more than 16% compared to 2020.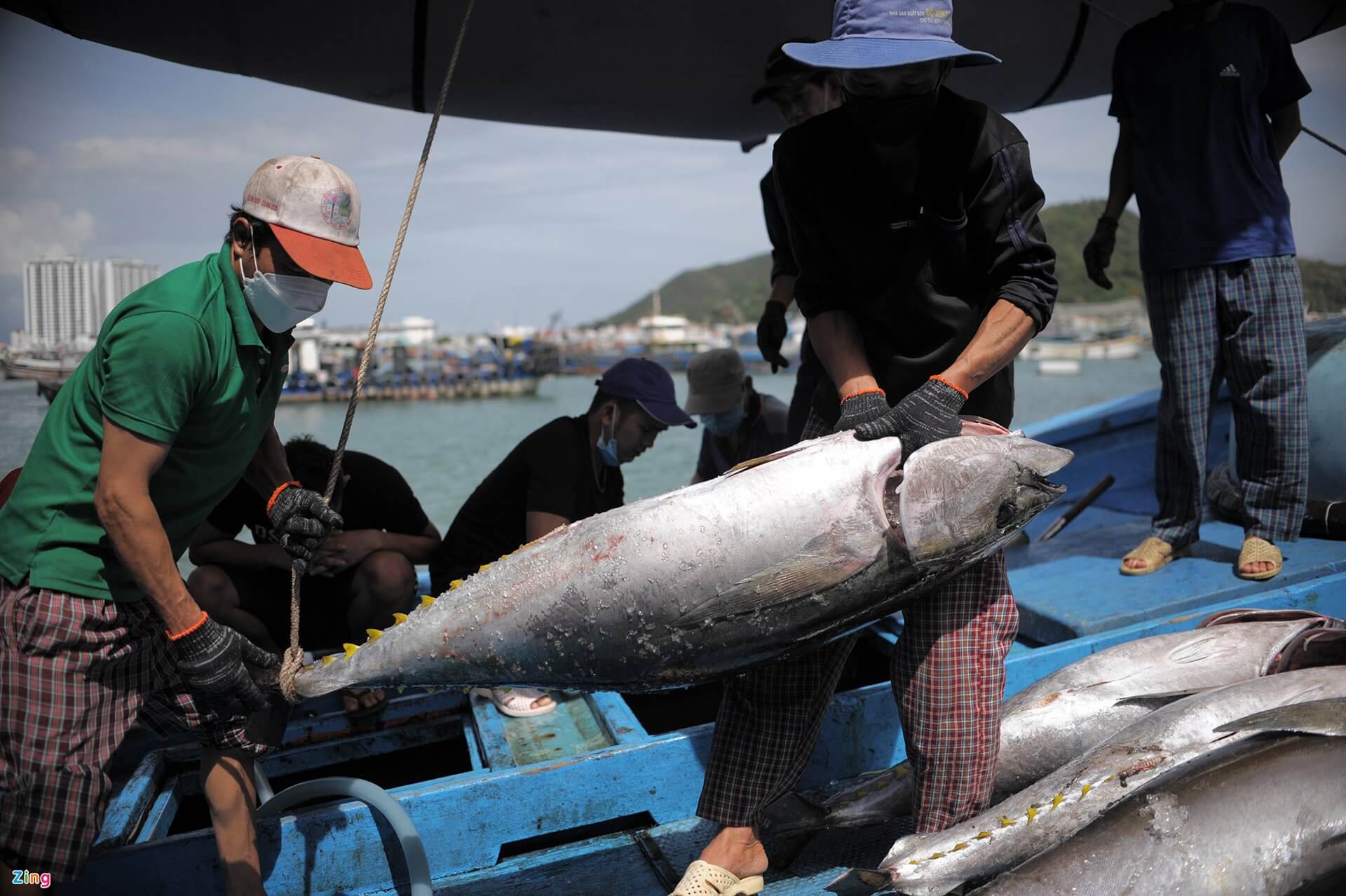 Flexible production for growth
Vietnamese tuna is popular in many countries around the world. Vietnamese tuna products have been present in 140 countries around the world.
However, in 2021 with significant fluctuations from the COVID-19 epidemic globally and domestically, tuna processing and exporting enterprises had to produce to meet orders flexibly.
According to the Vietnam Association of Seafood Exporters and Producers, in 2021, tuna export turnover will reach about 757 million USD, up 16.6% compared to 2020.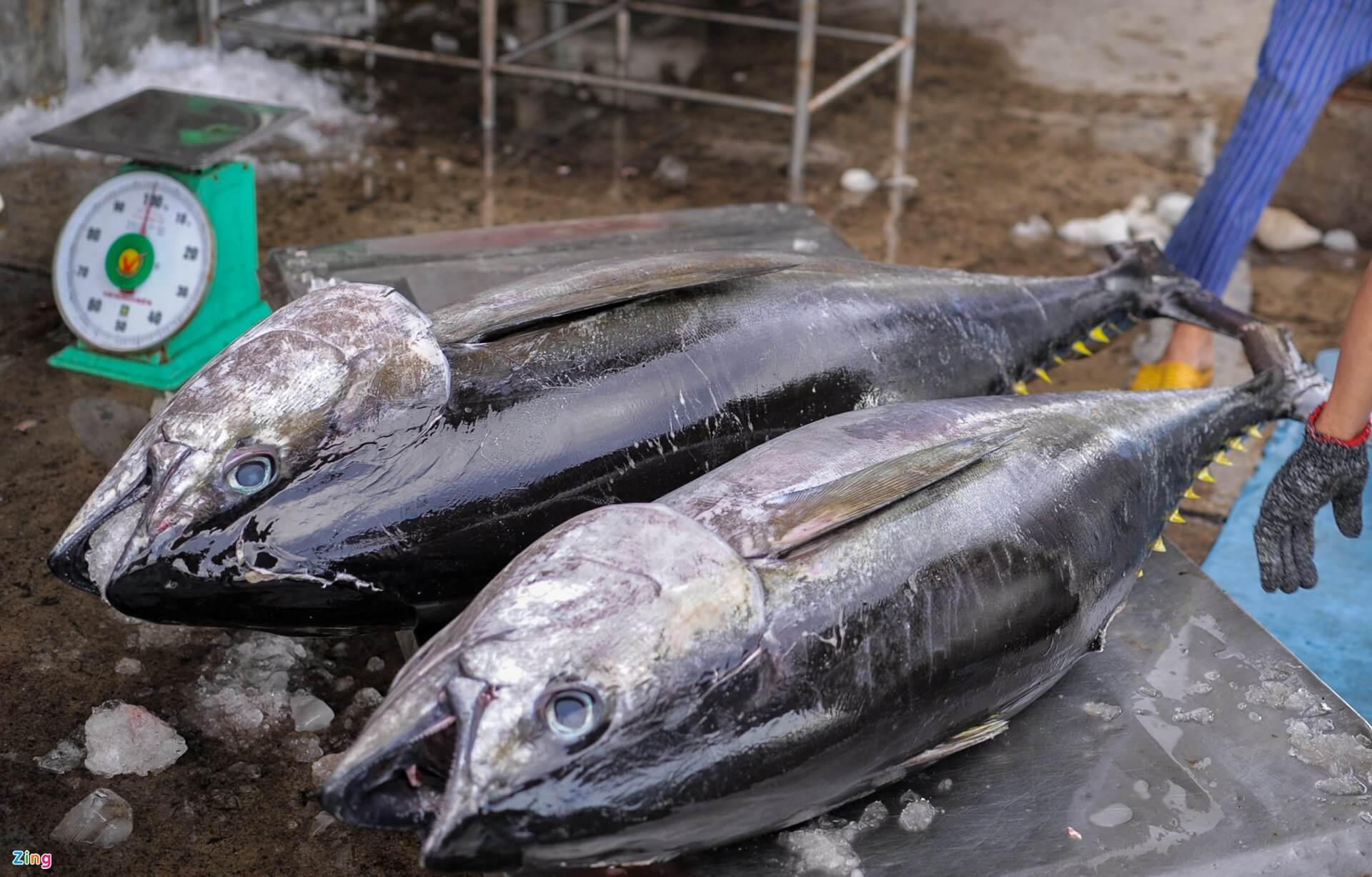 To explain this growth, tuna processing and exporting enterprises shared that localities have adapted to fight the epidemic flexibly and effectively after Resolution 128/NQ-CP of the Government's promulgated provisional decision "Adapting safely, flexibly, effectively controlling the COVID-19 epidemic".
Accordingly, seafood production in general and tuna processing production, in particular, is gradually recovering, especially at the end of the year; the demand from all markets increases, and import prices also tend to increase.
The export of tuna product groups has increased over the same period, except for canned tuna, in which the export of tuna back meat (cut, cut, Saku….) increased sharply by 41% compared to 2020. Exports of other processed tuna increased by 14% compared to 2020.
Besides, in the markets that import Vietnamese tuna the most, such as the US, Europe, Israel, Italy, Canada, and Japan, demand increased after the COVID-19 vaccine campaign soon opened. significant in the Horeca canal…
The demand for tuna consumption among US consumers is gradually recovering according to the food service industry of this country. The excellent import demand for frozen steamed tuna (raw materials for processing canned tuna and tuna salad…) in European markets also increased in the last two months of 2021, pulling the import volume. Fishery exports in this market skyrocketed.
Along with the US and Europe, exports to several other markets are increasing, with calls growing to triple digits, such as Mexico up 143% or Israel up 201%… Rapid market growth is a catalyst to accelerate the growth of Vietnam's tuna exports.
However, in some markets, after the boom in canned tuna imports in the first half of 2020, demand has returned to pre-pandemic levels, plus high inventories have reduced import demand. Export this product group in markets this year.
In addition, the cost of sea transportation, the price of canned steel, and the price of vegetable oil are also increasing, making the demand for imported canned tuna decrease. However, these factors have not significantly impacted tuna exports in the last two months of 2021.
Continue to expand market share
With the growth of tuna exports in 2021, despite the difficulties caused by the COVID-19 epidemic occurring in the country, Vietnam's tuna industry is still trying to maintain market share and expand its market share. More in 2022.
According to the Vietnam Association of Seafood Exporters and Producers, although tuna products are present in many countries around the world, to further develop the tuna industry, the tuna industry needs to expand its market share to improve its taste competitive position.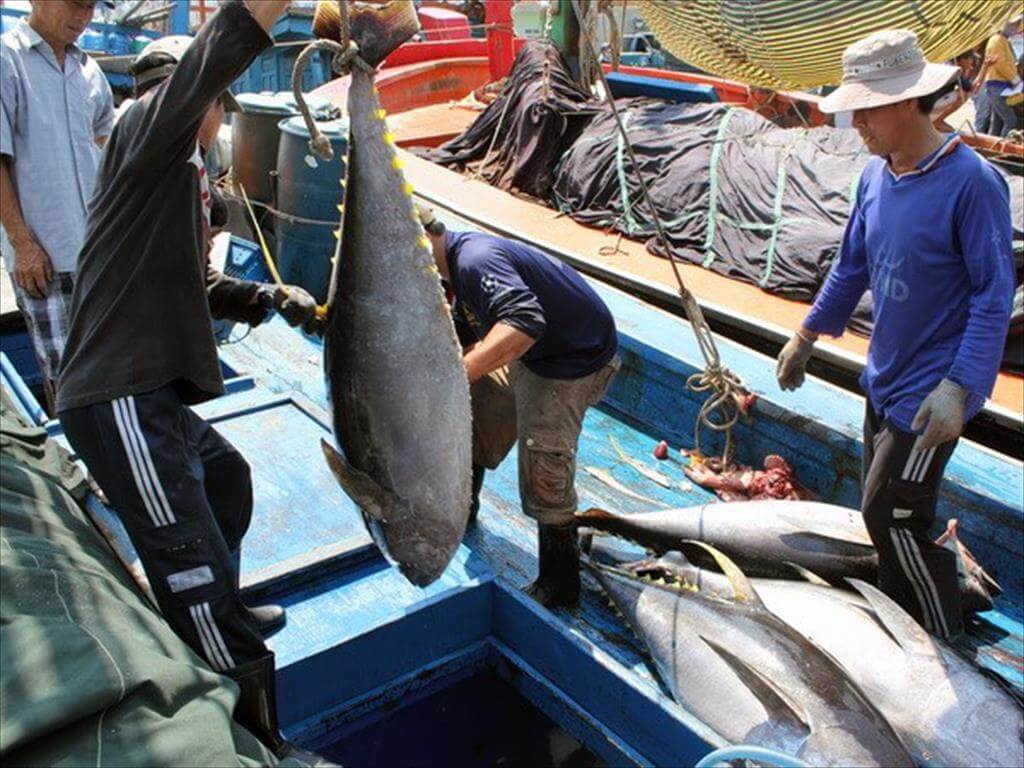 For example, in the European market, each person consumes 24 kg of tuna and other fish per year. However, from 2014 until now, the amount of tuna exploitation and catching in European countries has decreased sharply by regulations on marine environmental protection, ensuring species diversity of the European Commission, most of the food sources in the world. Tuna and other fish species must be imported from outside the bloc. This is an opportunity for tuna exporting countries, including Vietnam.
In addition, the Australian market is also considered by Vietnamese tuna processing and exporting enterprises as a promising market for the Vietnamese tuna industry that wants to expand its market share.
According to statistics from the World Trade Center (ITC), Thailand, Indonesia, Vietnam, and the Philippines are the top 4 tuna suppliers to the Australian market. Vietnam is currently the third largest supplier, accounting for 1.6% of the total value of Australia's tuna imports.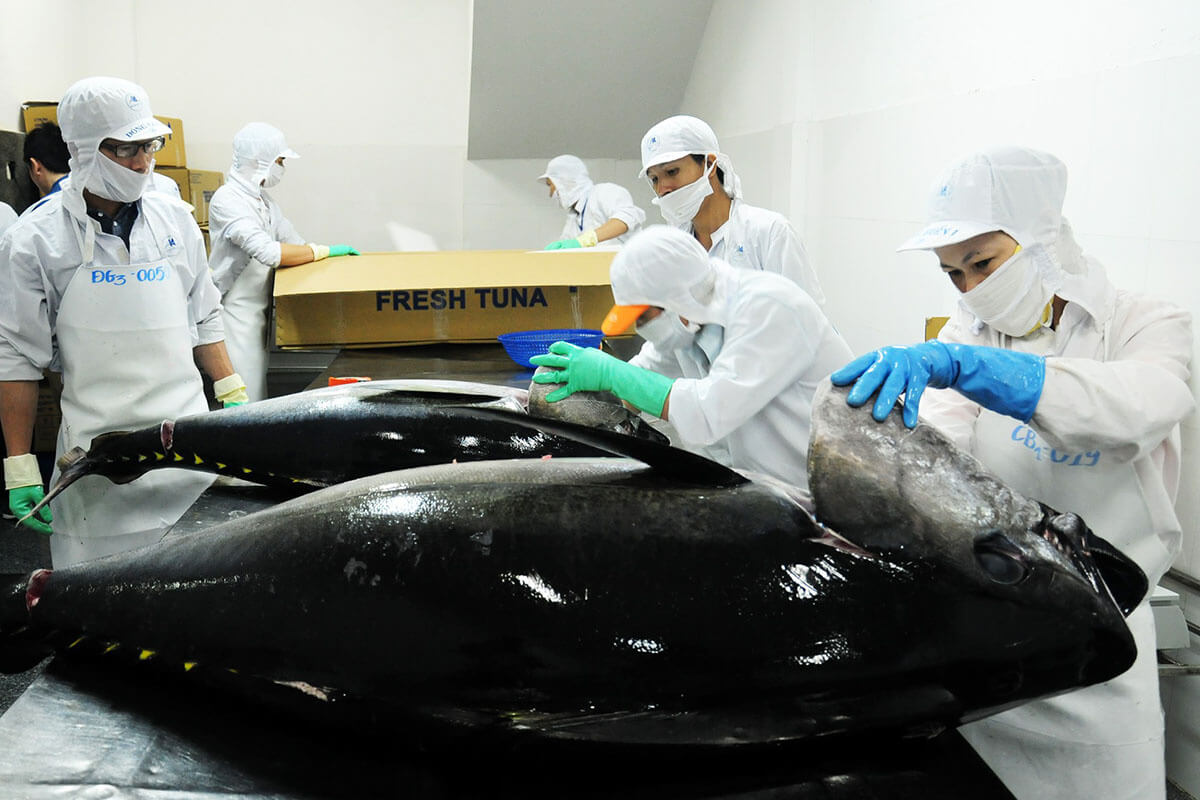 Meanwhile, with a much more overwhelming proportion, respectively 73% and 23%, Thailand and Indonesia hold the first and second positions. According to ITC, while Australia's tuna imports from Vietnam increased by 209%, imports from Thailand decreased by 15%, and Indonesia increased by 28%.
Most recently, Binh Dinh province has aggressively implemented the project "Organizing the exploitation, preservation, purchasing and exporting of tuna in a chain," supported by the Japan International Cooperation Agency (JICA). Thereby, JICA supports tuna fishing equipment for anglers participating in the project. At the same time, Binh Dinh spends billions of dong to help fishers purchase fishing equipment and preserve tuna according to the method. Modern Japan.
According to the technical guidelines, exploitation, fishing, and preservation of Japan, Binh Dinh fishers could organize tuna fishing with the quality desired by the importer.
According to Mr. Tran Van Phuc, Director of Binh Dinh Department of Agriculture and Rural Development, following the old project, inheriting the proper fishing techniques, and using the right technology, Binh Dinh province has supported fishers to link their products to the market. Export with Japanese tuna importers, helping to make quality tuna products with stable output.
With this association, tuna products are quickly frozen and exported by sea, so the quality is guaranteed, and the efficiency is higher. Each unit with small actions in finding markets and connecting consumption is to join hands to help Vietnam's tuna industry expand its market share and improve its competitive position.
BNT Machinery is one of the leading companies in manufacturing and supplying equipment and machinery for the food industry in general, especially the tuna processing industry. With many years of experience and a team of highly skilled technicians, BNT Machinery has gradually affirmed its brand name, met production needs and used high productivity in processing lines of tuna, swordfish, salmon… other meats, and poultry.
Currently, BNT Machinery provides four main product lines: Tuna Injection Machine, Needles – Anticlog needles, Tuna Meat Separator Machine,  and TS – Tasteless Smoke Generator. Many domestic and foreign customers highly appreciate us. BNT Machinery products aim at intelligence, efficiency, and high precision. Helping to improve high volume production capacity, we create ground-breaking, thoroughly tested, state-of-the-art processing machinery for the food processing industry worldwide.
You can find BNT Machinery through the keyword search on google: "Brine injection machine, brine injector, CO injection machine, CO injector, tuna injection machine, tuna CO, tuna TS, tuna Vietnam, tuna manufacturer, tuna equipment, tuna needles, injection needles, tasteless tuna, tasteless smoke, flavored smoke, tuna flavored smoke."
Contact information:
Address: No. 233, 23/10 Phuong Son Ward, Nha Trang City, Khanh Hoa
Hotline: 0905 361 004
Email: bntbaonam@gmail.com
Website: bnt-machinery.com
Fanpage: BNT Machinery