( Tuna Vietnam ) For a long time, Tam Quan Bac, Hoai Nhon, Binh Dinh have been known as the "offshore corps" with the vast majority of people here engaged in catching tuna. With more than 6,000 people participating in fishing activities, Tam Quan Bac is the largest village in Vietnam in the tuna fishing industry.
On full moon nights, more than 1,000 fishing boats return to Tam Quan port to sell to traders. In particular, this village can catch 10,000 tons of tuna per year.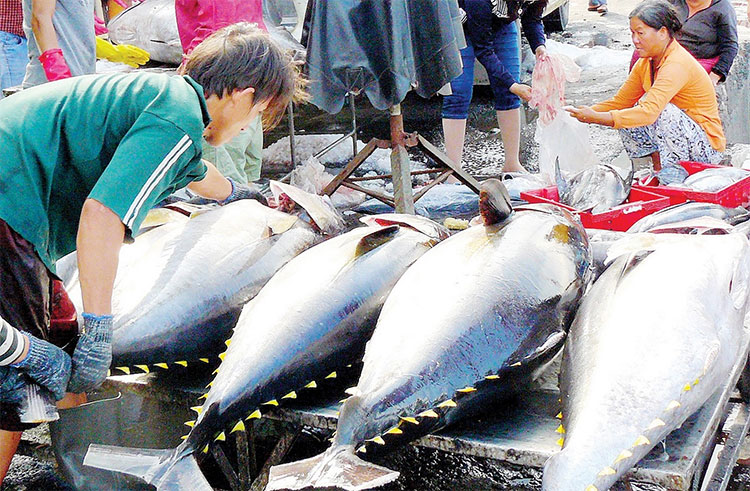 "Every time we fish at sea, we consume 3,000 liters of diesel oil, 100kg of rice, side food, water, 20kg of Japanese brand reserve electricity, more than 100 fishing hooks, and some stainless steel hooks and four threads The fishing line is made solid. We use fish bait is ghost squid (scientific name: Purpleback flying-squids), the favorite food of ocean tuna." Mr. La Van Duoc – who has been involved in tuna fishing for more than 15 years said.
Ghost squid is suitable for fishing hooks capable of diving to a depth of 60-100m. With such depth, it is easier to reach the tuna. "Every time a tuna bites the bait, it takes us more than 30 minutes to catch the fish and put it on the boat." – Captain Nguyen Sang said.
According to local farmers, in their trips to Vietnam to catch tuna, they once caught yellowfin tuna weighing 130kg and once were lucky to catch bluefin tuna weighing up to 200-300kg. For big tuna, it takes a lot of help. The catches of 2-3 tons of tuna will earn 300 million VND from traders, with the price of 80,000 – 120,000 VND/kg if the product is of good quality.
In addition, they also sell to factories specializing in tuna processing in the central provinces for export.
After being caught, when returning to the port, Japanese experts will take samples for analysis for testing.
Talking to us, Vice Chairman of Hoai Nhon district, Mr. Nguyen Chi Cong said, Tam Quan Bac has about 1,150 offshore fishing boats and more than 6,000 fish farming households, bringing about a high yield of 10,000 tons and a turnover. 1,000 billion VND per year.
Ocean tuna in Binh Dinh is also granted an export code to Japan, whole, fresh, and delicious. According to Mr. Cong, tuna fishing not only changes the lives of local farmers but also develops a number of accompanying services such as purchasing, building, and repairing boats, mechanics, and supply services. ingredients, tuna manufacturer, and fish-based foods.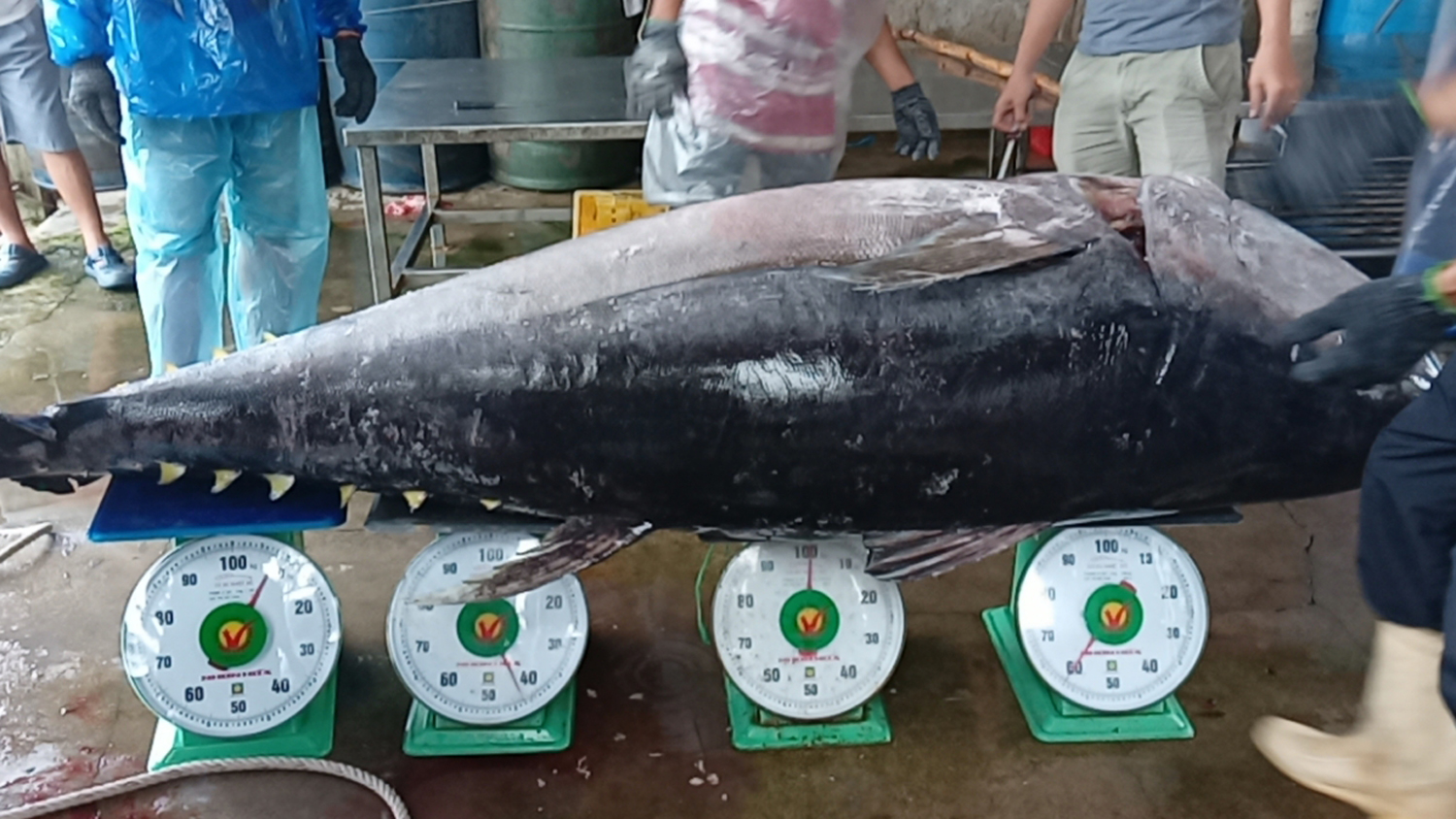 According to the tuna Vietnam association, there are currently 35,000 farmers engaged in tuna fishing, mainly in sea areas such as Binh Dinh, Phu Yen, and Khanh Hoa. The annual output from these catches reaches 17,000 tons in general, Tam Quan Bac and Hoai Nhon (Binh Dinh) get 10,000 tons with more than 6,000 farmers participating, making it a big tuna fishing village. most in the Central region. 
Contact information us:
Address: No. 233, 23/10 Phuong Son Ward, Nha Trang City, Khanh Hoa
Hotline: 0905 361 004
Email: bntbaonam@gmail.com
Website: bnt-machinery.com
Fanpage: BNT Machinery